By Nulty Lynch
Whatever happened to the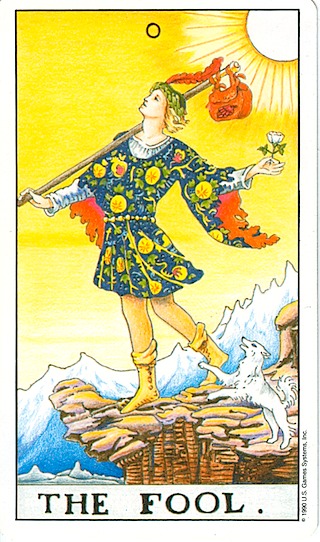 bindlestiff? Tramping
the country. The happy
hobo went away and is long
dead excepting half-remembered
vaudeville acts discussed over
early dinners in nursing homes.
Now we don't even ride the
rails with tickets, let alone
hop into boxcars.
We don't talk to strangers
and we don't take the presents,
even simple flowers.
The man asking for help has
not lost his dog, as he told
the children. See, he's right
there.
The Fool from the Universal Waite Tarot, copyright U.S. Games Systems, Inc. Used with permission.