Lots of things happening this month! Hopefully, those who have been roasting in the unseasonally HOT temperatures will be getting a respite…and their power back! The USA celebrated its birthday this past 4th of July. I celebrated by watching the John Adams marathon on HBO that day. While many things happening in my country right now don't make me proud, watching that show brought my pride back. What a great legacy that we all need to strive to be worthy of. Later this month, the Summer Olympics kick off in London! Best of luck to all who attend, whether athletes or observers! It is a great thing that, despite all the issues countries can have with each other, they can all come together in peaceful competition! 
And announcing the winner of the June Contest has to rank right up there with great stuff happening this month, too!
Congratulations, Kim of Boca Raton, Florida!
Kim won this month's prize of a $50.00 Amazon Gift Card with her correct guess of the Moon card from the Steampunk Tarot by Barbara Moore, published by Llewellyn Worldwide!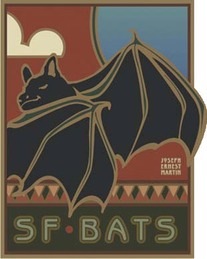 There is still time to donate to the 2012 San Francisco Bay Area Tarot Symposium (SF BATS) if you haven't already done so! It is the oldest, continuously produced Tarot event in the world, and it comes of age this year, celebrating its 21st anniversary! An Indiegogo page has been started to give us all an opportunity to be part of making it a reality this August! Check it out here:www.indiegogo.com/sfbats. There are 3 levels perks for contributions, although contributors can give any amount :o) The perks are awesome! Please give if you can and of course, attend!!! There are 2 full days of classes/events, a great party, and much, much more! Find out more about SF BATS at: www.dodivination.com/what_exactly_is_bats.
I'd also like to announce some great news for our readers… starting next month, Gary Meister, CTM will be offering more lessons in his series, Tarot & the Kabbalah!