The Venus Transit was cool! You would think that because I live in a desert, I would have no problem seeing it… but the Verse had other plans. Apparently, all the rain we are most likely going to get for the year is all falling during the first part of June, so all I could see was clouds, clouds, and more clouds. Thank goodness others were ready with cameras in hand to immortalize this event!
Another great event happening early this June is the announcing of the winner of our May Contest!
Congratulations, Rose from North West U.K.!
Rose's guess of The Wheel from Ciro Marchetti's new Gilded Royale Tarot was randomly chosen from all the correct guesses received. Be sure to enter this month's contest to win-- the odds are great!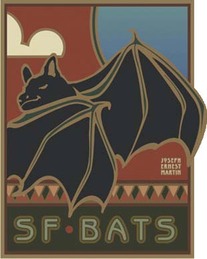 Now, I would like to take some space to promote an excellent cause… the 2012 San Francisco Bay Area Tarot Symposium (SF BATS)! It is the oldest, continuously produced Tarot event in the world, and it comes of age this year, celebrating its 21st anniversary! An Indiegogo page has been started to give us all an opportunity to be part of making it a reality this August! Check it out here: www.indiegogo.com/sfbats. There are 3 levels perks for contributions, although contributors can give any amount :o) The perks are awesome! Please give if you can and of course, attend!!! There are 2 full days of classes/events, a great party, and much, much more! Find out more about SF BATS at: www.dodivination.com/what_exactly_is_bats. And as if all of this wasn't enough incentive to attend SF BATS, Ellen Lorenzi-Prince is going to debut her new Minoan Tarot there!
We have a great issue! Enjoy it and the start of your summer, and a Happy Summer Solstice to all who celebrate it!
Source for image used on this month's splash page and banner: Flickr: NASA's SDO Satellite Captures First Image of the Venus Transit
Author: NASA/SDO, HMI
Used with permission under the Creative Commons Attribution 2.0 Generic license through Wikimedia Commons.